"God did not give us a spirit of cowardice, but rather a spirit of power and of love and of self-discipline."
2 TIMOTHY 1:7
Interim Pastor, The Reverend Sandi D'Amico
The Reverend Sandi D'Amico will be serving as our interim pastor. She lives in Warwick, RI, has been specially trained as an intentional interim pastor, and will be joining us during the week of October 1. Congregation President Juliet Bongfeldt has been in conversation with her and is confident that she will capably guide us through the next months, as we identify our ministries, search for a new pastor, and seek God's guidance for our future. The council is committed to keeping the congregation fully informed as events or changes are anticipated. Please feel free to contact council members with questions or suggestions as we move into this new territory.
Minister of Music Craig Tocher
I was born and raised in Benoni a small town near Johannesburg in South Africa. I graduated from the University of the Witwatersrand in Johannesburg with a Bachelor of Music in Piano performance and a Higher Diploma in Education. I moved to the States in 1994 where I obtained my Master of Music in Organ performance from the Manhattan School of Music in NYC.
I have recently relocated to Provincetown which has been a dream ever since visiting for the first time 10 years ago. I taught at Convent of the Sacred Heart in NYC for the past 26 years. I was raised in a Baptist church in South Africa but have worked in Methodist, Presbyterian, Congregational (UCC) and Catholic churches and am now very happy to be a part of the Lutheran community of Harwich which has been so welcoming.
My favorite Bible text is Psalm 139 and my favorite hymn text is "There's a Wideness in God's Mercy".  Both speak to a kind and loving God who never stops loving us and will never forsake us.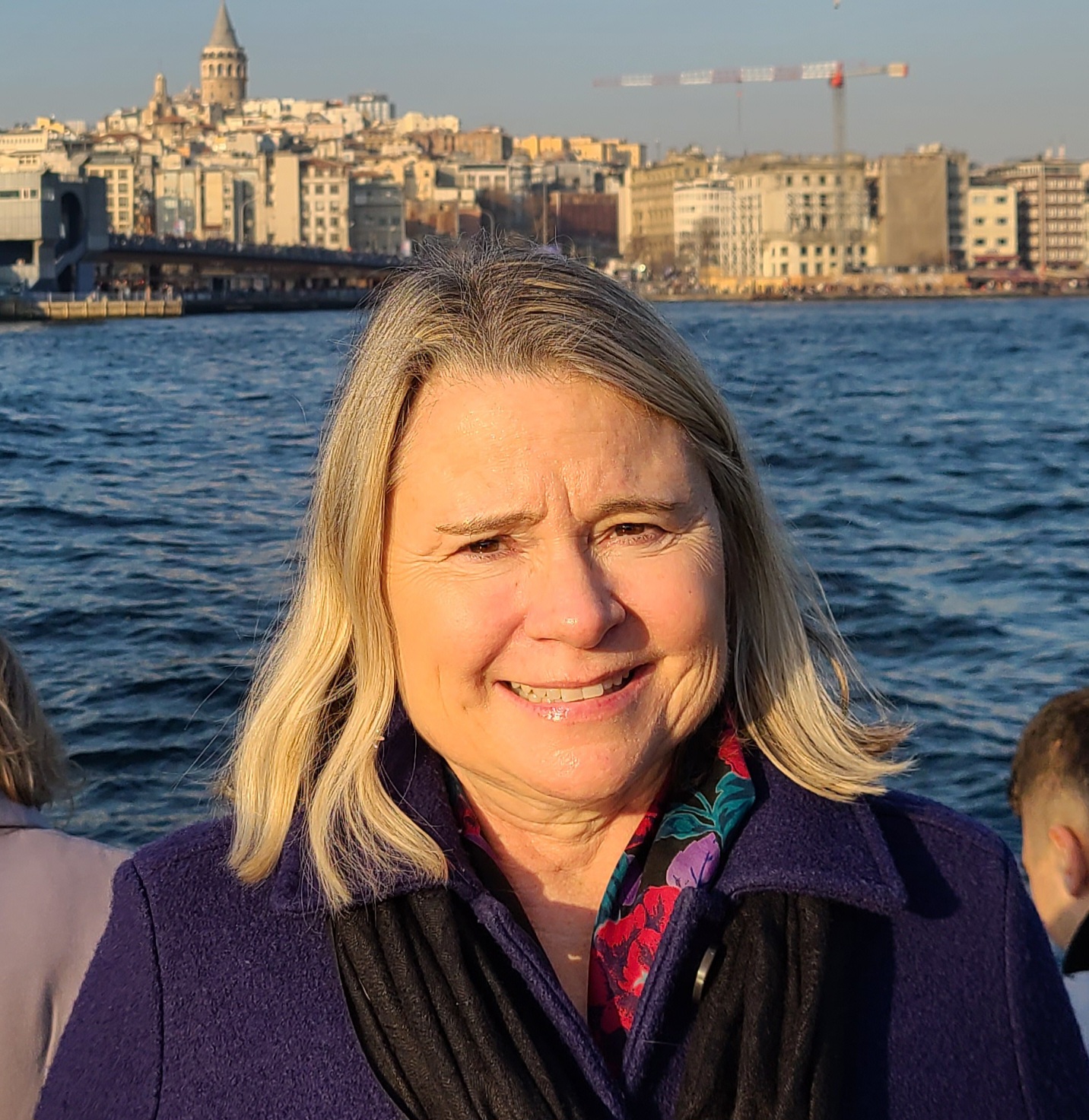 Susan Madigan Kiehnau is the new Ministry Administrator. She grew up in Concord, MA and spent summers in Brewster.  Susan graduated from Mt. Holyoke College and Suffolk University Law School. Susan and her husband Mike have been married for thirty years.  After twenty-six years living outside of MA (in TX, VA, GA, and MI), they moved to Yarmouth Port three and a half years ago.  They have three grown children: Caroline, 20 is a sophomore at Franklin Pierce University in NH; Eric, 25, graduated from the University of Texas, Austin with a degree in radio-television and film and has a video editing company in TX; and Andrew, 28, currently resides in Norfolk, VA after graduating from Annapolis with an aerospace engineering degree.  Susan has worked for seven years as a church administrator. Outside of work, she enjoys traveling, gardening and reading.
Operations Administrator Ann GermanI was born and brought up in NYC, and at 3 started summering on Cape Cod in Woods Hole where my parents were part of the Marine Biological Labs community. I moved to the Cape in 1978 for a year, and have been here ever since, now living in Marstons Mills with two lovely old rescue dogs. My two sons have grown up and flown the coop! I have small business clients, am secretary/ financial assistant to individual clients and the finance administrator for 5 churches.
I was born and was raised as an Episcopalian, and my father loved High church. I am an active member of St. Mary's in Barnstable village and have volunteered in every possible role over the past 26 years that I have been part of that wonderful community.
One of my favorite hymns, learned when I was in 4th Grade, is A Mighty Fortress is Our God. It has reinforced my sense that if I keep God near to me, I will be in his loving embrace, no matter what challenges are facing me. (I did not know until recently that it is a hymn written by Martin Luther!) I love to cook, paint and garden, and find joy in the creativity these bring as a balance to a world of accounting. I was raised with my grandparents who came to the US from Germany in the 1920's, and so I learned to speak German from them and my family who are still in Germany. I am hoping to practice with Pastor Christian as it has gotten VERY rusty over the last few years.
Custodian Rebecca Catron
Rebecca Catron, a Cape Cod native, was born in 1960. She grew up in Harwich Port where her father owned the Lincoln Lodge and Mary Todd Motel. She lived in Harwich until 1972 then moved to New Hampshire with her mother. In 1984 she moved back to the Cape and started singing in bands for 15 years. Rebecca is also a Mayflower descendant; her 10th great grandfathers are William Brewster and Steve Hopkins. She is married to Robert Catron and lives in Chatham.